Icheon in AUG 13 / The eve concert of the 69th independence day 'Incheon Arari' [English translation below]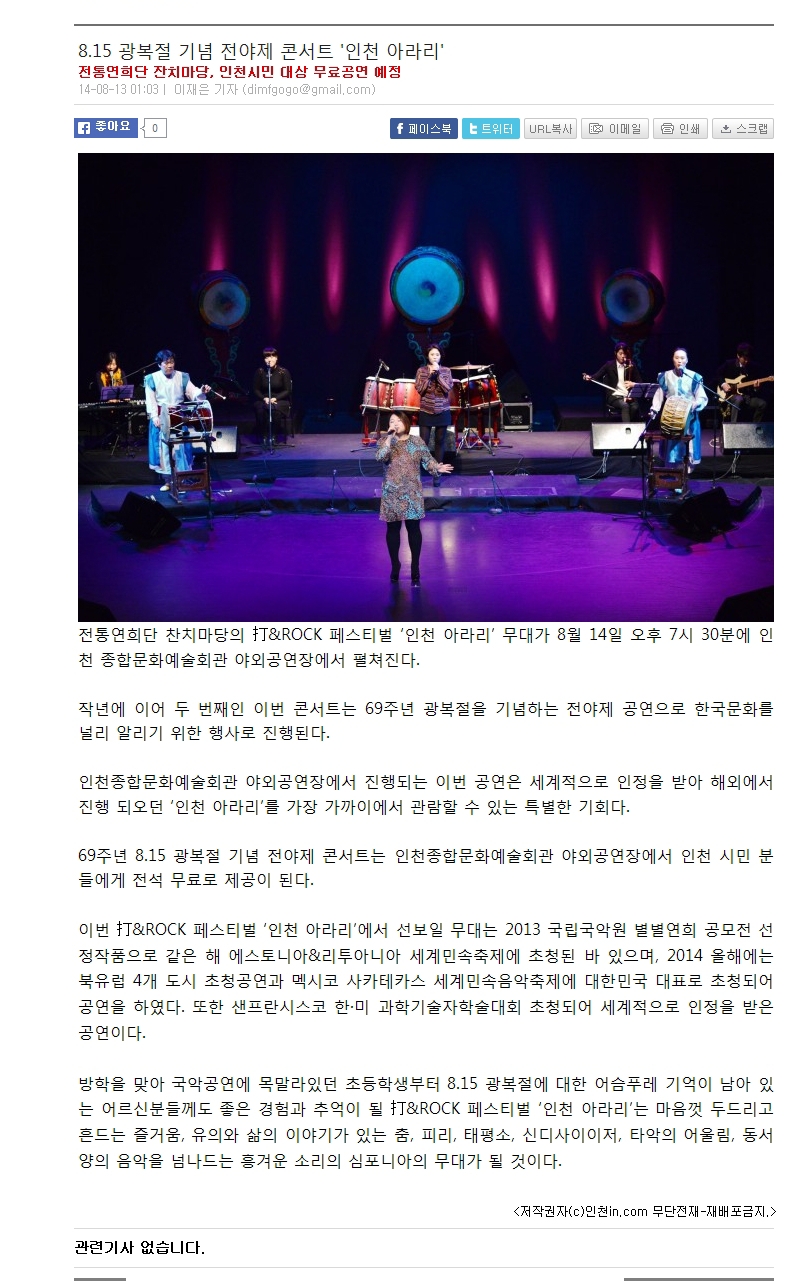 The Ta(타(打),beat)& Rock festival 'Incheon Arari' of Janchimadang will take place on the outdoor stage at Incheon Culture & Arts Center, at 7:30pm on the 14th.
This is the 2nd concert, celebrating the 69th independence day on its eve to promote Korean culture.
The concert must be a special opportunity to enjoy 'Incheon Arari' at foot for free, that has been recognized worldwide.
What will perform at 'Incheon Arari' concert was a selected piece at 2013 National Gugak Center ByeolByeol Yeonhui contest and was invited to perform at Estonia & Lithuania the same year, and was invited to the tour concerts in 4 Northen Europian cities and at Mexico Zacatecas International Folk Music Festival (CIOFF), representing Korea this year. It also has been invited to UKC in San Francisco to be recognized worldwide.
It will be a good experience and memory for the people from young children who were craving gugak concerts during summer vacation to elders who have hazy memories of the Independence. Ta & Rock festival 'Incheon Arari' will be a symphonic stage of fun beating, dance with life stories, the harmony of piri, taepyeongso and synthesizer, and joyful music moving back and forth the Asian and Western music.

인천in8.13 / 8.15 광복절 기념 전야제 콘서트 '인천아라리'