Gyeongin daily newspaper August 14 / Communicating concert of Fusion gugak, Hard rock and classical vocals (western) [English translation below]


'Incheon Arari' will be performed on the outdoor stage at Incheon Culture & Arts Center today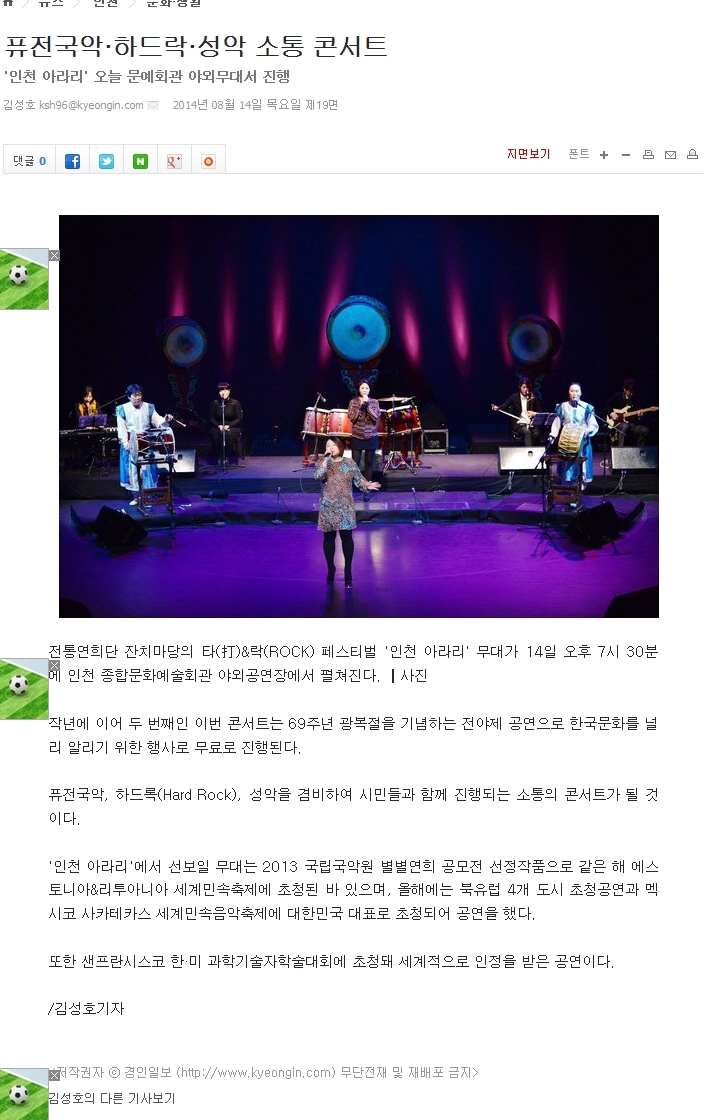 The Ta(타(打),beat)& Rock festival 'Incheon Arari' of Janchimadang will take place on the outdoor stage at Incheon Culture & Arts Center, at 7:30pm on the 14th.
This is the 2nd concert, celebrating the 69th independence day on its eve to promote Korean culture and is open for free.
It'll be a communicating concert of fusion gugak, hard rock and classical vocals (western) with Incheon citizens.
What will be performed at 'Incheon Arari' concert was a selected piece at 2013 National Gugak Center ByeolByeol Yeonhui contest and was invited to perform at International Folk Festival in Estonia & Lithuania the same year, representing Korea.
It also has been invited to UKC in San Francisco to be recognized worldwide.

경인일보 08.14 / 퓨전국악, 하드락, 성악 소통 콘서트